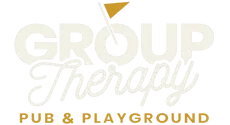 320 Falls St Suite G, Greenville, SC 29601
SOLD OUT!    Join us for our annual Holiday Social and Toy Drive
Wednesday, December 7, 5:30 – 7:30 pm
Come check out this new Pub and Playground.
We will be playing two games, munching on some snacks and having some holiday cheer.
Please help us collect toys for the Shriners Hospital for Children.  Put a box in your office and bring them to the event or people can go on-line and do an easy donation directly.   Click here to go on-line to Amazon!
Member Attendees $35
Sponsors $300 or $600
Invited Non-Member Guest $45
There is a maximum to this event.
Thank you to our sponsors: