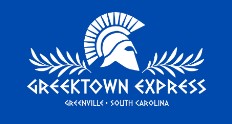 On-line registration is closed.   Just text Pamela at 803 261 7838 if you plan on attending.
Join us at Double Stamp Brewery on October 13, 5:00-7:00pm for our
Annual UPS Cornhole Social.
Beverages from the brewery and food from Greektown Express.
Sign up as Team Captain if you are putting team together.  Make sure everyone buys a ticket
Sponsorships Available.
Sponsors: