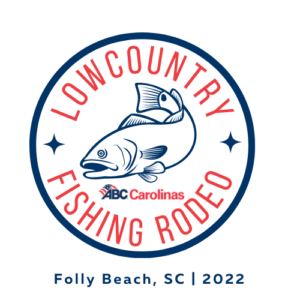 TITLE SPONSER:

Members & Anglers:
Beach Bash Social and Awards Ceremony
3:00 – 5:00 pm
Pelican Watch Pavilion at Folly Beach County Park
Come out from and have some fun networking, listening to music by Bennett Coleman and enjoying a great menu from Dixie Delights and Cheer on your favorite angler.
Anglers:
Anglers take off at sunrise on October 28 at a location of your choice.    The Tournament will go until 1:00 pm.  All Anglers sign up individually.  Captains will list all names of team under his registration on the billing page under "order  notes" .
We will be using the iAngle Tournament App for this tournament.   Your cost is $5.00 and must be downloaded prior to the tournament.   You will be provided a code in advance to log into our tournament.
All anglers have a chance to go home and change prior to the Beach Bash and Awards Ceremony.

Captains:
We will have a Captain's meeting the night before on October 27 at Choate Construction 5:30 – 7:00 pm.   We will provide food and beverage and you will get a bucket with goodies and all instructions at that time.   
All Captains receive a complimentary Performance long sleeve tournament Shirt.
Leaderboard sponsor:

Tournament Target Species – 1st, 2nd and 3rd places
King Mackerel      Spanish Mackerel     Red Drum     Speckled Trout     Flounder     Largest Near shore (1st place)      Largest Inshore Fish     Catfish     Large Mouth Bass     Brim