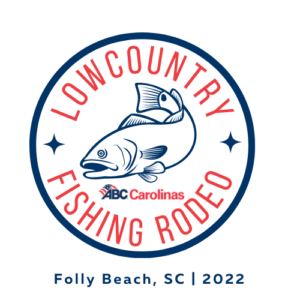 TITLE SPONSER:

Members & Anglers:
Beach Bash Social and Awards Ceremony for all Members
3:00 – 5:00 pm
Pelican Watch Pavilion at Folly Beach County Park
Any Member can come out and have some fun networking, listening to music by Bennett Coleman and enjoying a great menu from Dixie Delights and Cheer on your favorite angler.
We will be Raffling off the Brand New Smart TV that is being used for our Leader Board.   You must come to participate.
Beach Bash Social Attendee:  $50
Captain's Fee:  $125.00 (Includes Beach Bash & Captain's Dinner)
Angler:  $75.00  (Includes Beach Bash)
Anglers:
Anglers take off at sunrise on October 28 at a location of your choice.    The Tournament will go until 1:00 pm.  All Anglers sign up individually.  Captains will list all names of team under his registration on the billing page under "order  notes" .
We will be using the iAngle Tournament App for this tournament.   Your cost is $5.00 and must be downloaded prior to the tournament.   You will be provided a code in advance to log into our tournament.
All anglers have a chance to go home and change prior to the Beach Bash and Awards Ceremony.

Captains:
We will have a Captain's meeting the night before on October 27 at Choate Construction 5:30 – 7:00 pm.   We will provide food and beverage and you will get a bucket with goodies and all instructions at that time.   
All Captains receive a complimentary Performance long sleeve tournament Shirt.
Leaderboard sponsor:

Bar Sponsor:      TV Raffle Sponsor:
Food Sponsors:            
Captains Dinner Sponsor:   
Tournament Target Species – 1st, 2nd and 3rd places
King Mackerel      Spanish Mackerel     Red Drum     Speckled Trout     Flounder     Largest Near shore (1st place)      Largest Inshore Fish (1st place)     Catfish
Large Mouth Bass     Brim